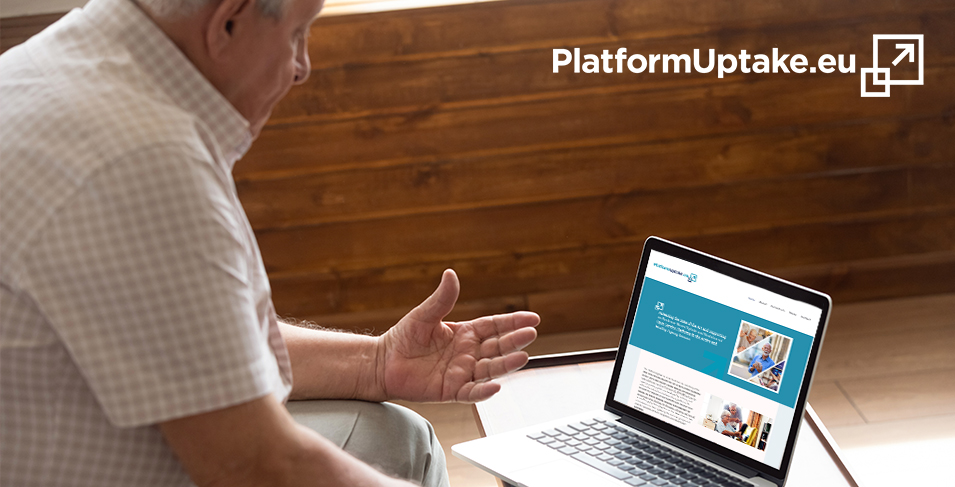 15 May

European project helps to mitigate social distancing of the older population

PlatformUptake.eu, an EU funded initiative, is setting up an inventory and analysis of open platforms in the active and healthy ageing domain, covering both open platforms* – such as universAAL, FIWARE – and partly open/proprietary platforms developed by industry. PlatformUptake.eu addresses the interactions between these platforms, measures their impact and ultimately aims to enhance their uptake by developers and end user groups and promote more inclusive communities.

Although the project was set up before the coronavirus outbreak, it actually has become even more relevant now. At a time when society lives in a state of emergency, digital platforms can play a key role in supporting citizens, particularly the older ones. Population ageing is a reality observed in all countries of the European Union – in 2018, 19% of this population was aged 65 or more. Due to social distancing measures during the current pandemic, it is essential to address the needs of older people and, knowing that age is a risk factor, it is necessary to create/adapt appropriate responses.

To respond to the demographic changes caused by the ageing of the population, the European Union has supported several ICT projects over the past years, creating a considerable number of "open source" platforms for the development of innovative solutions in the field of active and healthy ageing (AHA) and active assisted living (AAL).

Through the creation of an online information hub, PlatformUptake.eu  aims to assess the societal impact of the existing platforms, create monitoring and evaluation tools, collect successful user stories and best practices, promote interoperability and define common guidelines for the large-scale uptake of these platforms.

We look forward to engaging with you over the coming months in workshops and events, online or face-to-face, and to hear about your needs in, or developments of, AAL and AHA solutions and the use of open platforms to create or access those solutions. Drop us a line or subscribe for our newsletter if you have any questions or want to get closer involved in the PlatformUptake activities and community.

* universAAL provides a clear definition of what constitutes an 'open platform': www.universaal.info/blog/post/3487/What-is-anopen-platform.