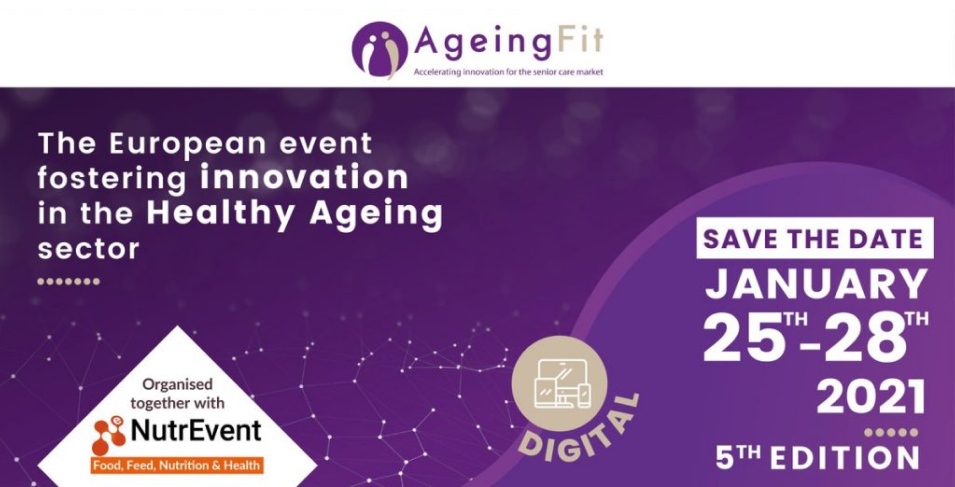 18 Jan

Meet PlatformUptake.eu at AgeingFit 2021

PlatformUptake.eu will attend the AgeingFit 2021 conference, the European event fostering innovation in the healthy ageing sector, and covering the fields of prevention allowing seniors to be autonomous and in good health as long as possible, and also the care of older and frail people staying in hospitals or care homes.

Steered by an international committee representing the diversity of the Silver Economy, the AgeingFit conference programme is designed to address the main issues of the healthy ageing and senior care sectors: from the financial and regulatory challenges of the market to the latest innovations in connected health, nutrition and care.

The 2021 programme is organised around five tracks addressing the innovation challenges of the fast-paced longevity economy and markets:
The European Senior Care Market Challenges
Connected Active Ageing
Promotion of Healthy Ageing through Nutrition
Innovation in Residential Care Settings
Innovation for Ageing Well at Home
AgeingFit's attendees have access to a mix of live and on-demand content during 4 days. This content will remain available for 30 days after the event. They will also have the opportunity to debate with the speakers via interactive online chats.
More information about the event is available at https://www.ageingfit-event.com.
To meet with us at this online event, contact office@platformuptake.eu.